The third mission to the Bahamas.

Category 5 Hurricane Dorian destroyed the Bahamas. Those affected were also the most vulnerable: Haitians, Dominicans and other illegal immigrants without travel papers; elderly people without the strength to start their lives again.
In the first mission, CADENA delivered 418 solar lamps and performed psycho-social help. Benjamin Laniado, Secretary-General of CADENA, was the team leader: "It was as if a bomb had exploded. All buildings (except a hospital, the government building, and one church) were wiped out. "
Immediately after this reconnaissance mission, a second one departed from the port of Veracruz with the Mexican Navy to deliver 60 tons of aid.
But the road back to normality will be arduous. This is why CADENA delivered shelters.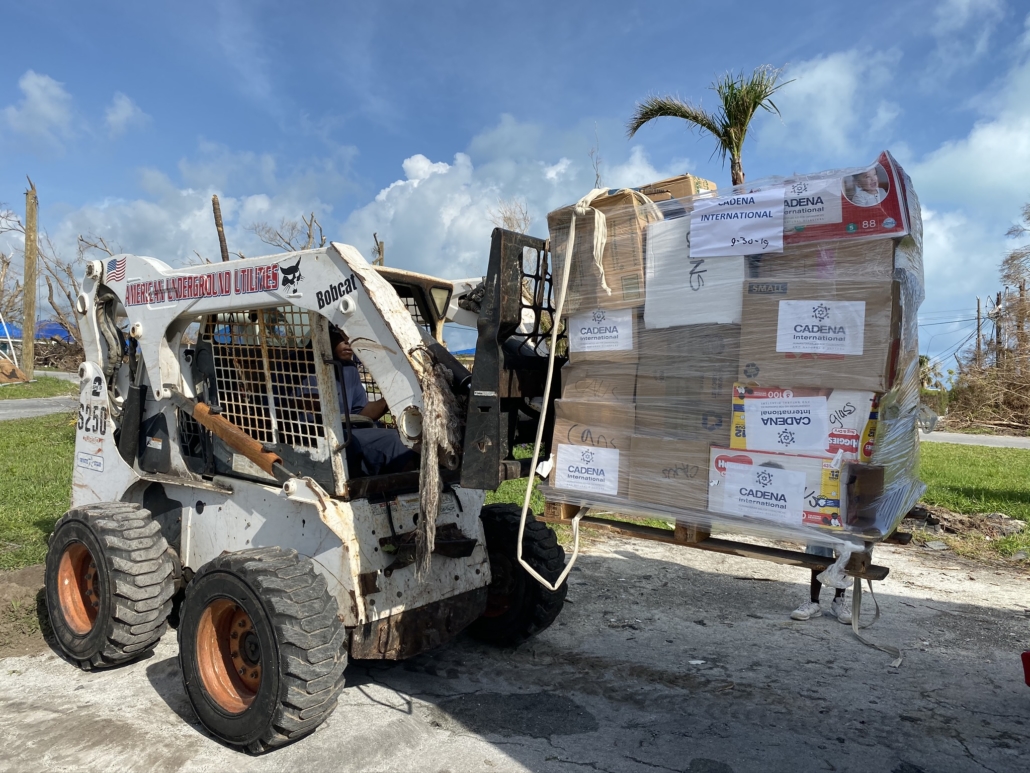 "The first two days we did reconnaissance work, waiting for the ship with the shelters to arrive," says Santiago Treviño, leader of the mission, "then, together with Hope International, we put shelters where they needed it most."
"Some houses were standing but had no roofs on top of them. The smell of rot caused by the weather was all-encompassing. The hurricane took everything: poor people lost it all. I saw pain but also courage; what impressed me the most was that, regardless of everything, people still said 'Thank god for life.'
The team worked inMarsh Harbour, Sandy Point, Treasure Cay, The Intersection and The Farm to deliver humanitarian aid based on needs. In total, 50 temporary shelters were built, each equipped with 5 cots, 2 small fans (which can be activated by connecting them to a USB port), 2 solar lamps (with a USB port), a stove for camping, clothes, and shoes. 250 people were benefited.
https://cadena.ngo/wp-content/uploads/2019/11/1E64E19B-B405-4E5B-B17D-B733717BC85A.jpeg
1536
2048
Abigail
https://static.cadena.ngo/images/logo-cadena.png
Abigail
2019-11-13 12:39:28
2019-11-13 12:50:53
The third mission to the Bahamas.