We tend to forget that as humans we are intimately connected to the cycles our planet goes through, climatic conditions that affect what we can eat and wear, even on a physical and emotional level. A modern world, in which our roots are eroded by a myriad of comforts that take us away from our ancient and necessary biological, emotional and spiritual clock.
In the same way we forget that our Jewish tradition provides us with the possibility of connecting with the orders of the year, which, at one of its most basic levels, historically, as an indigenous culture, of a particular land, the Jewish person, aspires to have a deep relationship and understanding of the land he inhabits.
That is to say, the festivals we are familiar with have a deep and intense meaning, which can be understood from different perspectives, a multifaceted work that invites us to celebrate and confront creation, its beauty and mystery, and at the same time to be part of it, nurturing its harmony and proclaiming our connection with it.
Sukkot presents us with the opportunity to get in touch with the simplest and subtlest aspects of our humanity, to recognize the forces of time, to rejoice in its pulsations and rhythms, to share with our community and family, the bonds of friendship in joy and generosity, Sukkot is called Z ́man Simchateinu, the time of joy or rejoicing.
The holiday of Sukkot celebrates the balance between humanity and the earth; as at times we forget that in order to take care of our home we need to know, love and respect it through specific actions, creating a synergy with our ecosystem.
In CADENA we aspire to bring together these two domains, the care of our planet through awareness and co-responsibility from the personal to the community.
If we have the opportunity, the time and the capacity, let us use this moment to honor our heritage and tradition, protecting our ecological environment and the very fabric of our society.
Jag Sameaj!
Raúl Cherem Esses, Member of Committee CADENA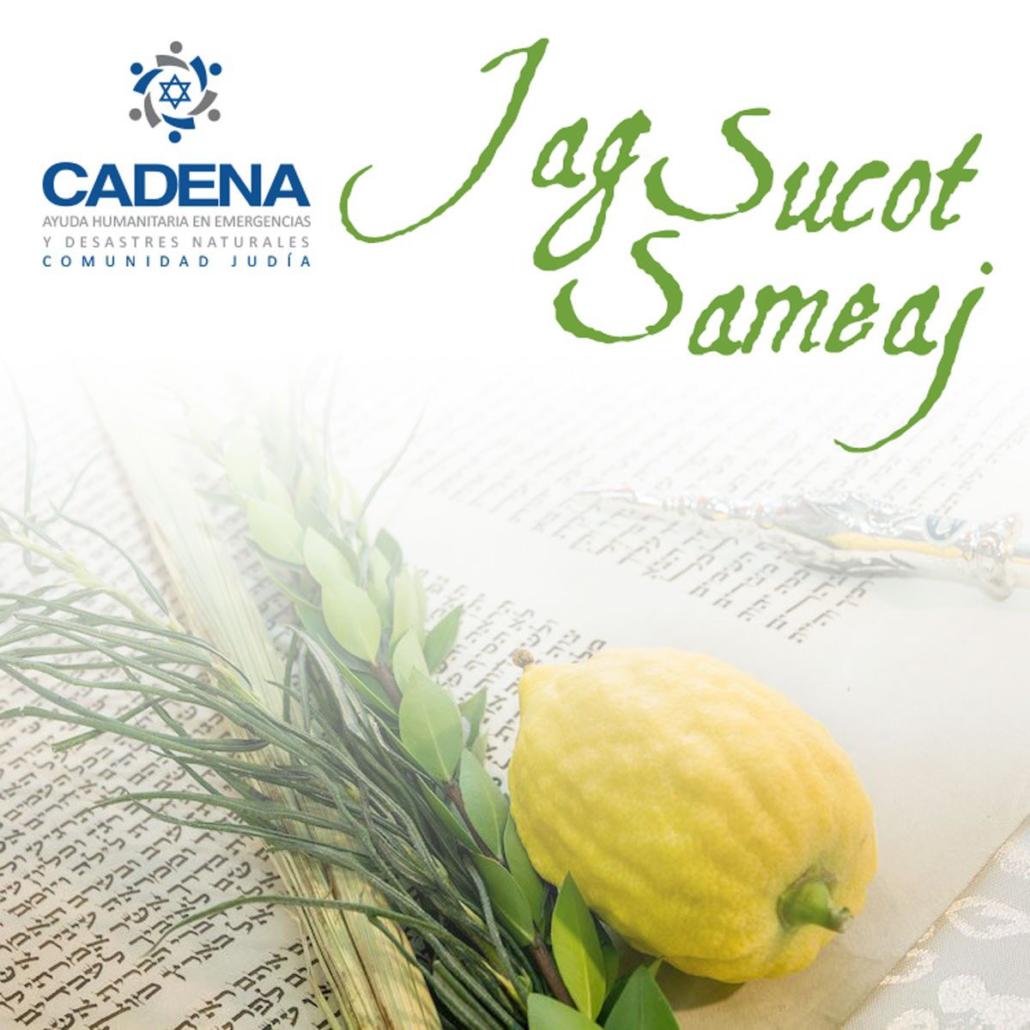 https://cadena.ngo/wp-content/uploads/2021/09/EGwxiL-X0AAQaCk.jpeg
1200
1200
Editor
https://static.cadena.ngo/images/logo-cadena.png
Editor
2021-09-24 14:38:43
2021-09-24 14:38:45
Sukkot: Nature and Jewish tradition